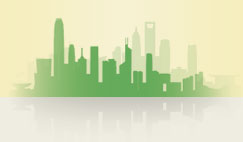 Elite Teachers Development Program
PURPOSE
Good teachers foster better students. With that in mind, the Elite Teachers Development Program tailors the requirement of educational institutions to train their teachers as part of on-going professional development efforts. The training program aligns with the broader theme of 21st century teaching and is delivered with lectures, hands-on team-based activities, model demonstration and just-in-time coaching. It will provide benefits for educators to learn advanced educational concepts, and to experience the concept application in classroom teaching. In addition, the training faculty will encourage the teachers to personally, critically reflect on their learning experiences in the program and then optimize the practice in their own teaching efforts, so that the teaching is more purposeful and effective for students.
FOCUS
The training program consists of the following four areas: (1) David Kolb's learning styles theory, (2) diverse classroom teaching, (3) diverse assessment methods , and (4) teacher growth and professional development. Overall, the aim is to train teachers in strategies and tactics of how to create a student-centered learning environment.
David Kolb's learning styles theory is to demonstrate the range of learning styles in a classroom, analyze students' different learning styles, and deliver learning in ways that increases learning outcomes based on requests from diverse learning styles. This training program will present the value of this approach by applying it in the design and delivery of the training program itself. Diverse teaching methods will be demonstrated in the training, with the purpose of facilitating teachers to understand the value of concept, inspiring their reflection on how to apply and design different teaching methods.
FRAMEWORK
This program is targeted on the knowledge and people skills used by teachers in teaching. Rather than focus on specific academic discipline, the program focuses on the following aspects: (1) knowledge and skills that will help teachers to improve as educators, such as knowledge of developmental levels, ways of knowing, intelligence-profile, multiple learning styles; (2) skills that can help to improve teaching and student-teacher relationship, such as the art of listening (questioning vs. listening), managing expectations in learning and teaching, identifying facts versus assumptions, and eliminating stereotypes etc.; (3) knowledge that will help teachers to better understand performance evaluation system, recognize individual development needs, and apply POISE model to improve coaching practice.
Mixed training methods and resources will be used in the training program. Multi-media demonstrations will be used to compare and contrast various ways of teaching in the US and in China. Importantly, the associated impact and outcomes will be carefully reflected in the context of the individual's culture and educational system. The program can flexibly adjust teaching goals and objectives based on the specific request from educational institutions, and will cover a span of four to five days, as a short-term intense training format.