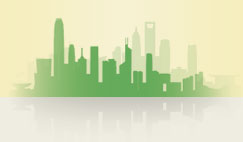 Education Leadership Program
PURPOSE
The purpose of the Education Leadership Program (ELP) is professional development for school leaders. ELP raises the awareness of the philosophy and professional practices advocated by leading scholars and practitioners in the western education system, improves selected leadership capabilities, and provides a forum to discuss education requirements in the 21st Century.
The ELP follows the framework of Summer Principals Academy (SPA) at Teachers College, Columbia University. The program is supported by Professor Emeritus, Dr. Craig Richards, who is the founder of SPA and member of the IESC consulting team.
FRAMEWORK
The program framework is based on intensive research of leading edge practices in effective school leadership, factors that drive school improvement and teacher skills and competences that improve student achievement. It consists of four clusters:
•
Leadership Competencies;
•
Supervisory Competencies;
•
Teacher Professional Development;
•
Instructional Philosophy (which can be customized for teaching ESL)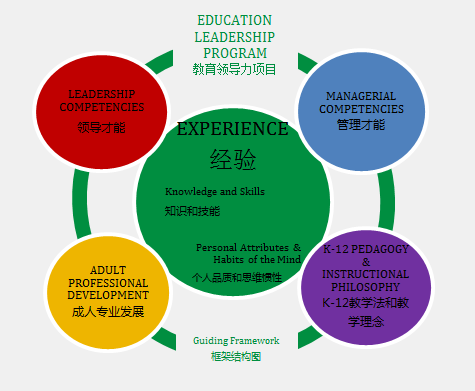 SAMPLE COURSES
School Leadership and Decision Making. The purpose of this course is to establish a foundation in the knowledge, skills, ethics, and habits of mind practiced by highly effective educational leaders, public or private. This process of inquiry begins with an introduction to the literature on school leadership and decision-making. Participants will also have an opportunity to compare and contrast personal leadership development plan and deepening one's understanding of national and regional expectations for the role of school principal. This course uses the literature on decision-making theory in combination with intensive case-study analysis in groups to explore how decision-making styles and strategies affect problem-based decision-making in innovative public school settings.
School Leadership for Adult Development. School leaders need to exercise practices in service to professional development to be effective leaders, especially in the context of standards-based reform. In this course we will explore an expanded notion of leadership that includes adult development. Participants interested in organizational leadership and growth will study research on adult learning theories and their connection to leadership practices; constructive-developmental theory; pillar practices for supporting adult growth; and how these offer practices that support adults' transformational learning (e.g., learning that helps us develop improved cognitive and affective capacities to better manage the complexities of work and life). We will consider questions such as: How can leaders create cultures that better support adults' transformational learning? What practices support adult learning and development? What developmental principles inform these practices? Through lectures, readings, group discussions, case analyses, and interactive exercises, we will examine: (1) conceptions of leadership in support of adult learning and development; (2) constructive-developmental theory; (3) essential elements for creating healthy learning environments for adults; (4) practices that support adults' transformational learning (e.g., teaming, assuming leadership roles, reflective practice, and mentoring) and the developmental principles informing them, and (5) the importance of caring.
FOCUS
ELP is designed to provide school administrators and principals with a mix of theory and method-based classroom training and the experience of on-site institutional visits. Participants will have the opportunity to exchange ideas with the US colleagues and to build collaborative relationships.
WHO SHOULD ATTEND
The program is particularly beneficial for people who are in leadership positions or who are interested in becoming school a Principal in the near future.
The program is delivered in collaboration with Teachers College, Columbia University by professors who are leaders in their respective education disciplines. The program aims to: (1) broaden school leaders' perspectives in western education methods and practices, and (2) enhance individuals' own leadership abilities and skills. Programs can be customized to meet particular needs, and generally runs two to three weeks.